The runway is set, the lights are dimmed, and the fashion world holds its collective breath: London Fashion Week 2023 is about to begin!
London Fashion Week 2023 is here, and the spotlight is not only on the designs but also on the fabrics that define the essence of each ensemble. As we step into this world of style and creativity, it's fascinating to see how fabrics take centre stage, telling a story of luxury, comfort, and sustainability.
London Fashion Week 2023 is buzzing with innovations, and one striking trend is the emphasis on fabrics that blend sustainability with luxury. Designers are showcasing everything from recycled silks to gingham patterns, the latter of which you may have spotted in some of the week's most talked-about images. Gingham, with its classic yet versatile appeal, aligns perfectly with our own fabric collections, proving that timeless textiles never go out of style.
At Discount Fabrics we're thrilled to see fabrics that we supply showcased on London's grand stage. As the world celebrates creativity and elegance, we're reminded of the diverse range of materials that we offer, enabling fashion enthusiasts to express themselves through their fabric choices. These fabrics resonate with our commitment to providing quality textiles that inspire and empower fashion lovers worldwide.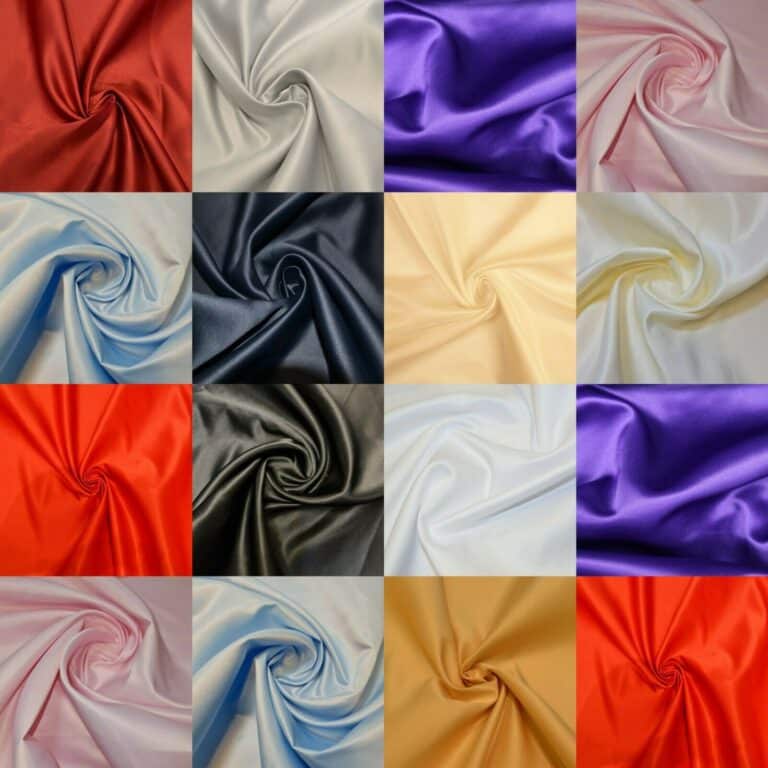 Duchess Satin is an luxurious and elegant and fabric, which differs to other types of Satin due to its larger thread count. It