Since the Covid-19 pandemic started and lockdowns have been going on across the world, a good cotton face mask has become an essential part of our lives. Whether you are doing food shopping, taking the kids to school or using public transport, a mask is mandatory.
Making your own face mask can be a very economic way of providing family and friends with one, or you might simply want to brighten up your mask with different colours and materials. Whatever your reasons, getting crafty and creating a cotton face mask will help keep you and your family safe. You can find a cotton face mask pattern below, as well as tips and tricks to using face masks.
Why Make Your Own Homemade Face Mask?
Making your own face mask is not only a fun and crafty option, especially during a lockdown, but it can also be a great accomplishment too. The cost of buying multiple face masks from a retail store can add up so making your own is often a very cost-effective option.
Because reusable masks have to be washed regularly to ensure they are clean, hygienic and are preventing the spread of germs and bacteria, each person needs multiple masks. This is why we have provided a simple cotton face mask diagram that is simple and easy to use, so you can make as many as you want and need.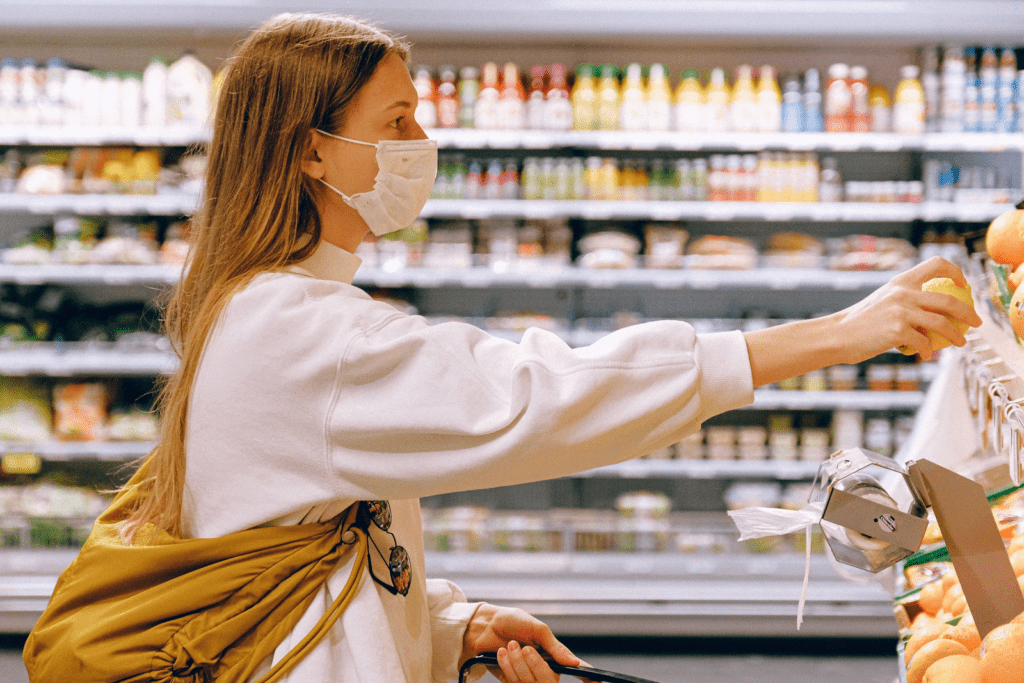 How to Make a Cotton Face Mask at Home
For this face mask, all you need to get started is a piece of cotton that is tightly woven and two elastic bands or hair ties. No scissors are needed unless you want to cut or adjust the fabric for this face mask pattern: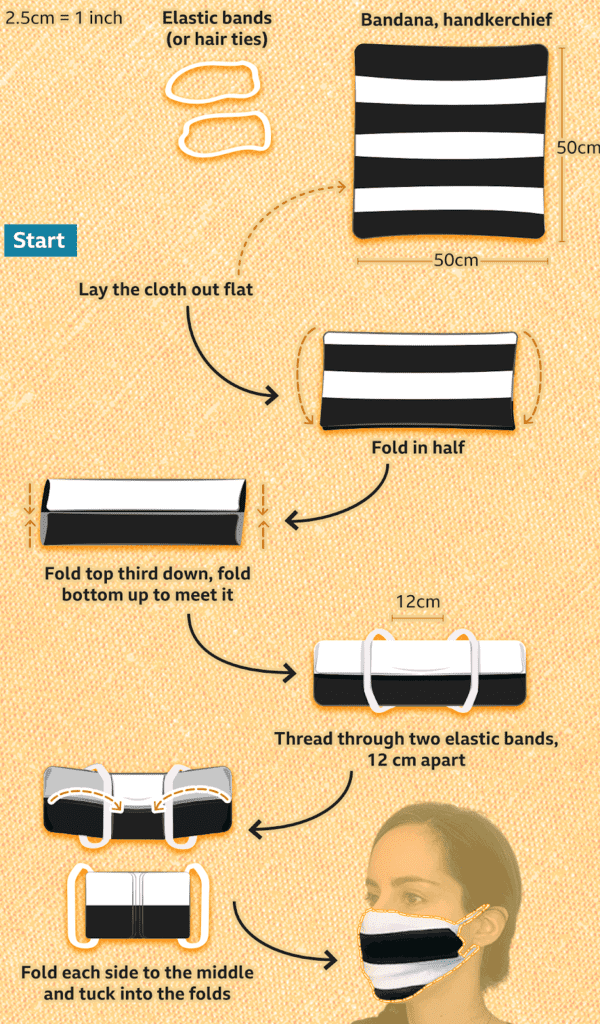 Source: CDC
Top Tips for Wearing Your Face Mask
When wearing your face mask, avoid touching your eyes, mouth and nose

Make sure the mask covers your nose and mouth

Wash your reusable face mask regularly with your usual laundry liquid

Replace when they become damaged or hard to breathe through

sanitize your hands before and after wearing your mask
What Material Is Best for Homemade Masks?
There has been a huge amount of research into the best materials for a reusable cotton face mask and they have found the best results when using a mask with 600 threads per inch, as well as two layers of spandex or polyester chiffon, to be particularly effective. A tightly woven cotton such as this will be the most hygienic when wearing your mask out and about and is worth considering a cotton face mask DIY.
See the array of materials you can use to make a cotton face mask by browsing our online collection or discover more craft projects, on the Discount Fabrics blog.