Finding the perfect lightweight dressmaking fabrics can sometimes be difficult and as we all know, the fabric makes all the difference to your dress. Investing in a fabric that is the right cut, weight, feel and material, will make the finished product perfect for you. Dresses that are breathable are the perfect lightweight fabrics for summer, or when layered can be worn all year round.
Read on to find out the best dress fabrics for you and the individual differences and benefits to each one.
Silk is a material that has plenty of class and feels great against your skin. It is a protein fibre and some of the best silk is made from the cocoons of the mulberry silkworm, so you can guarantee its natural feel and texture. Silky satin, on the other hand, is a weave made of long filament fibres, offering just as much silkiness as real silk even though it is actually satin.
Although many people see this as a dainty fabric, it is in actual fact very robust and this ultra lightweight fabric makes for great everyday use. Because of its natural properties, it is very resistant to odours and creases, making it very practical as well as light fabric for your clothes.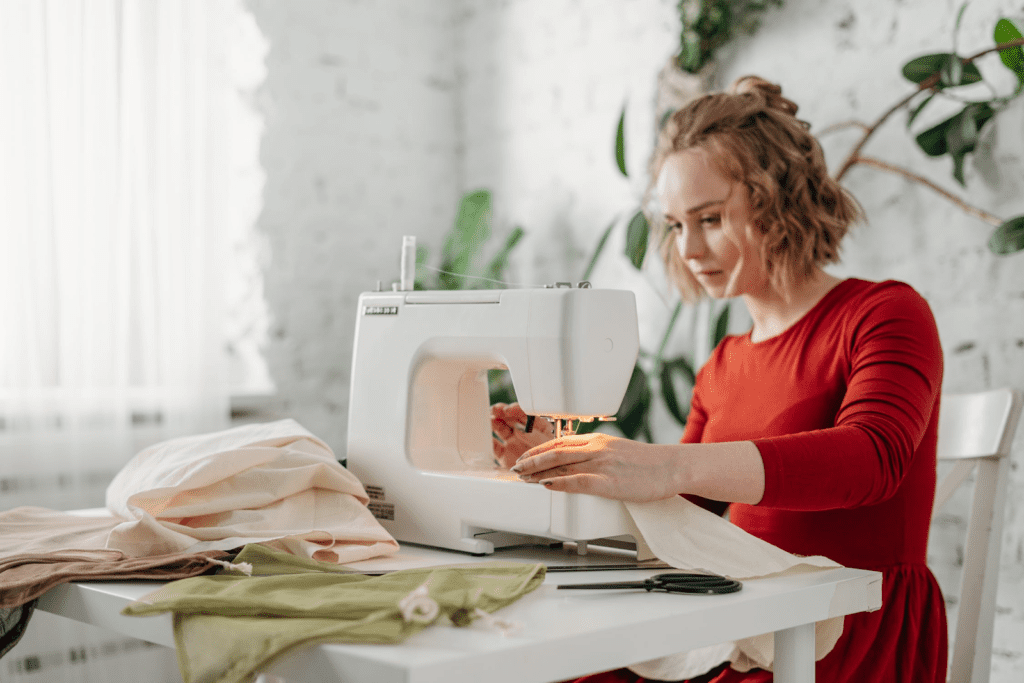 This is one of the most diverse fabrics out there and is a classic material to use for anyone who is new, or well seasoned in crafting. You can get all sorts of cotton from light to heavy, so when looking for some, make sure you research this.
As a very beginner-friendly material, it is easy to work with and use on the sewing machine and you are much more likely to produce a fantastic first-time dress using lightweight cotton fabric. It is also one of the most breathable fabrics for hot weather and comfortable too, so as well as looking great in a variety of colours, it is also a good everyday material to opt for.
This versatile fabric has to be one of the most lightweight on our list. Chiffon is very unique as it can be made from silk, synthetic fibres or cotton, to create a very sheer and flowing fabric. It is very popular as an outer layer or as a free-flowing scarf while being the ideal material for evening gowns and formal wear.
It is worth noting that polyester chiffon will wrinkle less than other types, so it is worth considering what you are using it for. Some people are intimidated to sew this fabric just because of how lightweight it is but don't be afraid to give it a go, as it is so soft to the touch and well worth it.
This has to be one of the most versatile materials out there and can be used for trousers, skirts and even jackets. Its unique properties mean it is stretchy and gives you full ease of movement when you're wearing it, which is certainly useful for dresses. It also needs very little care, so you won't be ironing this material all the time making it very low maintenance. Although this is more on the heavier side make sure you check out this material to find some that are suitably lightweight.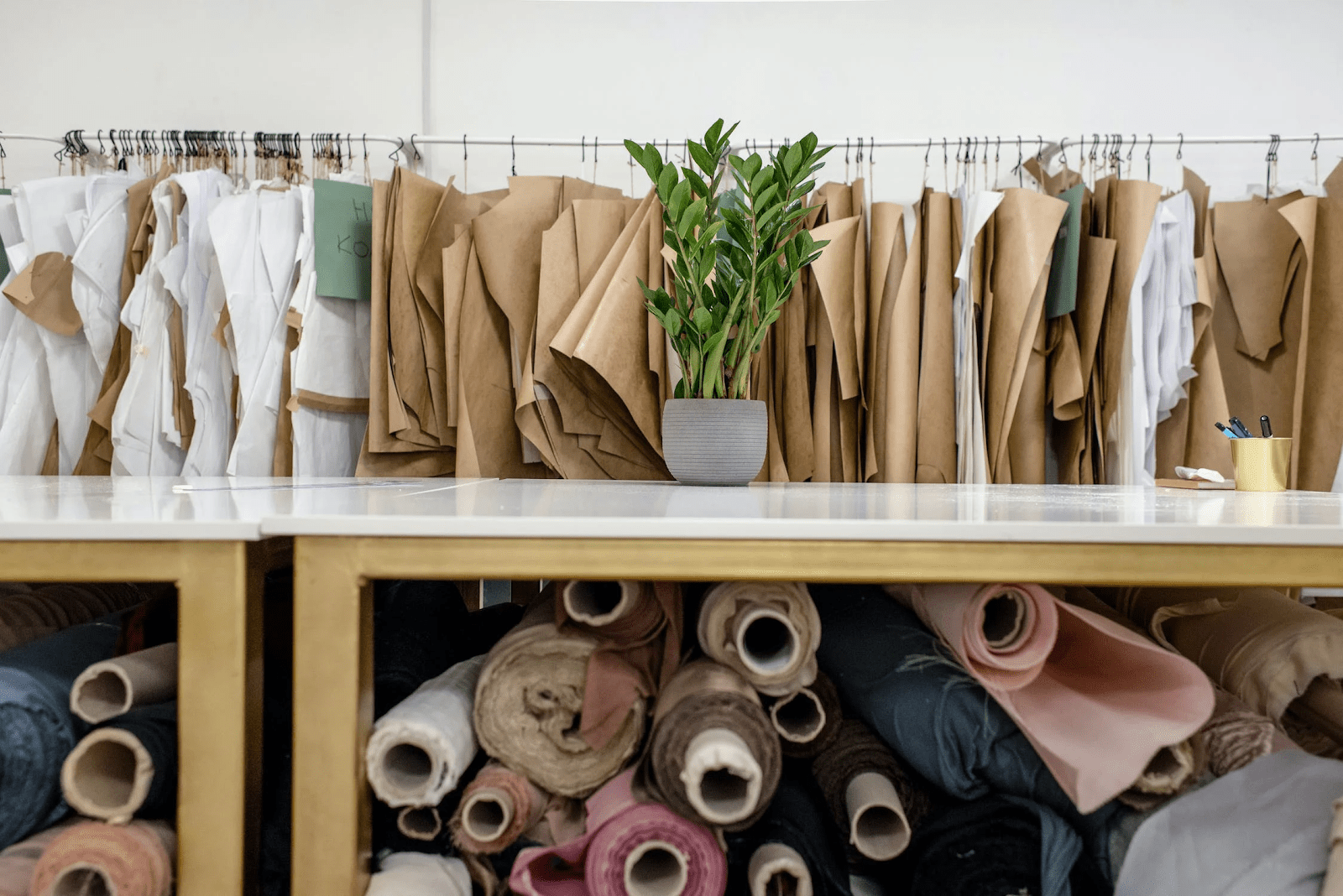 This can come in all shapes and sizes, all with a lovely gingham pattern which looks bright and fresh. Gingham is a plain-woven fabric often contains synthetic fibres and is often used for skirts and maxi dresses are the best fabric for a summer dress and can be a real throwback to the sixties if you want something with a retro look. As a staple in households for decades now, you can count in this reliable and versatile fabric to do the job when it comes to dressmaking.
Pick the Right Lightweight Material for You
Whatever material you decide to use when making your next project, make sure you consider its properties and what you are going to use it for. Each of these fabrics has different weights, feels and durabilities and styles, so make sure you try them out and see which one works the best for you.
If you want to hear more about lightweight dressmaking fabrics and about crafts in general, read more on our blog. If you have any more questions or want to know more, simply contact us today.