Hessian Fabric
The Characteristics Of Hessian
Hessian, sometimes referred to as burlap, is a 100% natural and biodegradable fabric that is loosely woven together and made from long-lasting jute. Hessian is a thick, strong, robust material that can withstand becoming both wet and dry, without compromising on quality, strength or shape. Hessian has an inherent golden and silky shine and is a stylish fabric that offers a rustic, farmhouse feel when incorporated in the home. It is the ideal fabric for use as a base cloth in your next upholstery job. It's breathable, environmentally-friendly, durable, affordable and is made in a variety of weights.

The Applications Of Hessian
Loved by interior designers, upholsterers, soft furnishers and gardeners alike, hessian fabric has a large range of uses. Its variety of purposes includes wedding crafts, sandbags, gardening, landscaping, school projects, home projects, art projects, craft projects, school display boards, table runners, rug making, wall hangings, upholstery and rustic decorations.
Hessian is also often combined with other vegetable fibres to make rope, nets and other similar products.
Read More
Hessian Fabric With Discount Fabrics
If you are looking to purchase hessian fabric, then look no further than Discount Fabrics. Available in three widths; 40, 54 and 72 inches. We even have frosted hessian which lends itself nicely to brickwork and for outside use. Our hessian fabric is perfect for your latest idea or project, whether for crafting or gardening! 
Introducing our vibrant Coloured Hessian fabric, a versatile and captivating material that transforms your creative projects into works of art.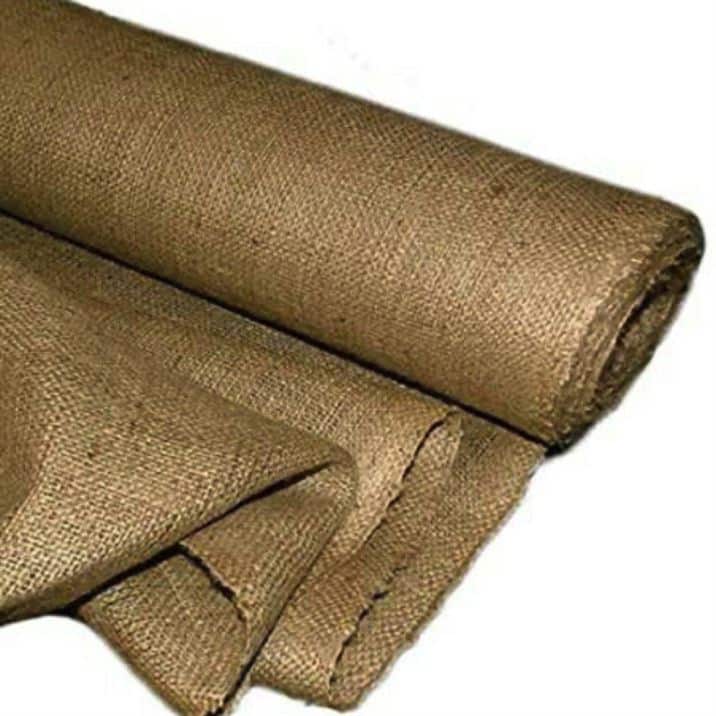 Frost Hessian is a wonderful new regular line of Frost Hessian Fabric. It features a a tough, breathable and completely
Hessian is a 100% biodegradable fabric that is made from long-lasting jute and designed with a durable woven texture. Hessian
Hessian is a 100% biodegradable fabric that is made from long-lasting jute and designed with a durable woven texture. Hessian
Hessian is a 100% biodegradable fabric that is made from long-lasting jute and designed with a durable woven texture. Hessian
• NATURAL RUSTIC ELEGANCE: Add a touch of rustic charm to your table setting with our hessian/burlap runner. Made of