Net
Netting fabric, or net fabric, is a must-have addition to any crafters collection. It is a hugely versatile fabric, and the perfect finishing touch to any project that requires a touch of glitz and glamour. With both nylon and muslin fabrics available, you are guaranteed to find something that gets your creative juices flowing and gives your current project some pizzazz. Whether you're buying for business or pleasure, as a one-off or in bulk, you really can't go wrong with some high quality netting fabric.
100% nylon construction means that our nylon netting fabric is lightweight and wear resistant, simultaneously boasting elasticity and a high tensile strength. This means that it's suitable for all kinds of projects, and unlikely to break or damage easily. Muslin netting fabric comes with its own advantages too! It's made from 100% cotton, and so it is soft to the touch. Our high-quality material is also thin, delicate and breathable, which means that it makes the perfect finish for any project.
Read More
As if their basic qualities weren't enough, our extensive collection of netting is available in over 30 colours. This means that there is a shade for any and every occasion, no matter the style or season. From bright and bold to subtle and shiny, we have it all. Some of our most popular fabric colours include cherry, citronelle, french navy and hibiscus. With names like these, you just know that you're going to be blown away when the fabric gets to your door.
When it comes to getting to your door, we are committed to offering next level delivery services. We offer free UK delivery, which means that no matter how much or how little you order, you don't need to worry about shipping costs. This is perfect for any wholesalers buying in bulk! As if that wasn't enough, we also have fast dispatch offers; receive your order in as little as two-days, and watch as shipping anxiety becomes a thing of the past. And if you don't live in the UK, don't worry. We offer affordable international shipping, so that no one misses out on our high quality fabric at highly competitive prices. 
There are endless advantages to purchasing net fabric from Discount Fabrics, but by far the biggest is it's versatility. Dresses, petticoats, wedding attire and tutus are just some of the things that you can create with the right netting. So whether you're a sewer, crocheter, crafter or costume maker, know that we have the best fabric for you. We pride ourselves on having fabrics for people of all skill sets, and of all levels of abilities, which means that we will always help you to find something you can work with. And if you're ever low on inspiration, we can find something that will set your creativity alight; just take a look at our blog to find some of our latest fun ideas – you won't be disappointed. 
Take your time looking through our different materials and colours – we're confident that something will catch your eye. Once you've found the one for you, get it in your basket! Some of our fabrics are limited edition, or subject to high demand, so you don't want to miss out. After all, it's not every day that you find the fabric of your dreams (except at Discount Fabrics, it is!).
Price filter
Sort by
Filter by price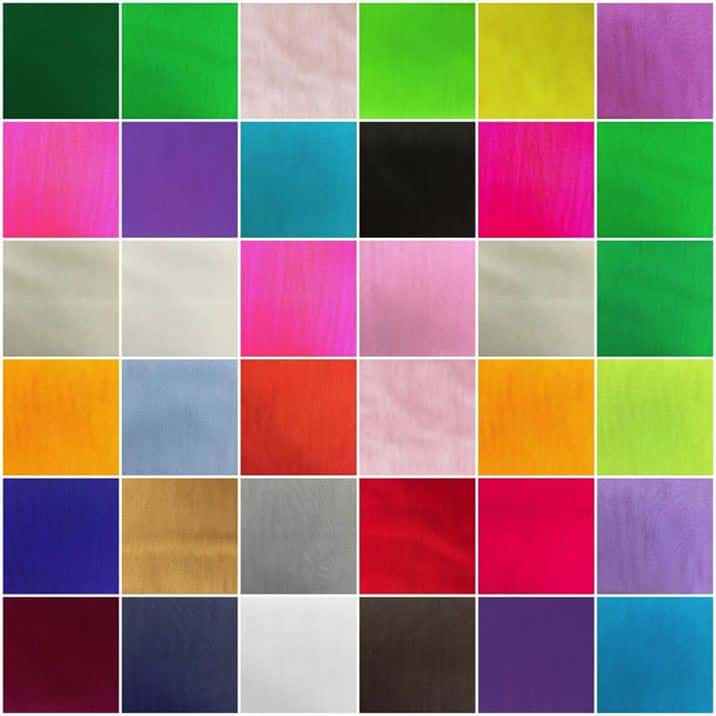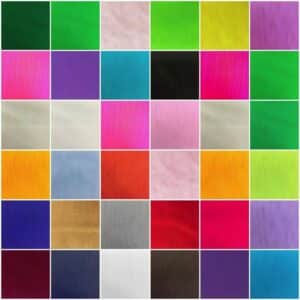 Our dress net fabric features 100% and is available in over 30 colours for you to choose from. Dress net
Muslin is a lightweight, sheer, breathable and loosely woven fabric made from 100% cotton. It's smooth in texture, is lightweight