Sheeting
Sheeting fabric is perfect for larger projects that require expansive lengths of material. Available in two types of fabric, and in an endless array of colours, you're sure to find something that catches your eye and meets any possible requirements. No matter what project you have in mind, fabric sheeting will help you to elevate your creation across the board - from appearance to practicality to longevity, it's the fabric that just keeps on giving.
Cotton sheeting fabric has all of the advantages of your typical stretch of 100% cotton. It's a soft natural fabric, which means that it's perfect for making your own bedding; nothing is more gentle on the skin, or soothing to touch, than cotton! Plus, it's easy to dye and has great colour retention; if you get bored of the colour you buy, you can simply grab some all-purpose fabric dye to switch things up.
Read More
You might have guessed it, but polycotton sheeting fabric also has all of the benefits of polycotton. As it blends synthetic and natural fibres, it is much more durable. In fact, these synthetic fibres mean that polycotton sheeting fabric is durable, retains its shape and boasts anti-wrinkle properties. This means that not only will anything you create stand the test of time, but the creation process itself will be a smooth one – you don't need to worry about creases and tears. 
We pride ourselves in offering polycotton sheeting fabric and cotton sheeting fabric in a broad selection of colours. From bold blue and stunning cerise to subtle baby pink and calming sky blue, we have all of the shades you could possibly want or need. Whether you're trying to find your favourite colour, looking for a tone that exactly matches the colour scheme of your bedroom or are dreaming of a hue that screams "I love you", we're confident that we can help. And if you can't find what you're looking for on our website, don't hesitate to get in touch. Our experts know our warehouse inside and out, which makes finding the perfect fabric a breeze. 
Our premium fabric sheeting is a great choice for all kinds of projects: sheets, tablecloths, table runners, backdrops, cushions, clothing, quilting, patchwork, bunting, beanbags. It's ideal for craft projects around the home, because of its versatility and crease-resistant properties, but it's also a great addition to any arts and crafts project. As if that wasn't enough, it can also be used as the ideal base for a textile project – the possibilities are endless! 
Not sure what sheeting fabric is right for you? Struggling to choose between fabrics and shades? Not to worry, because we can help. At Discount Fabrics, we pride ourselves on going the extra mile for our customers, which is why we are more than happy to send free samples straight to your door. This means that you can discover first-hand whether or not the fabric sheeting is right for you. And if that isn't enough, you're more than welcome to visit our warehouse in Leicester; with over 5 million metres of fabric under one roof, you're in for a treat!
Start adding our premium sheeting fabric to your basket today. We're confident that you won't find a similar great quality, for a similar great price, anywhere else on the market. Get in there quickly though! Some of our fabrics are in high demand, and we can't guarantee that they'll be there the next time you are. 
Price filter
Sort by
Filter by price
As a result of a cancelled wholsale order, we are able to offer a huge discount on our Polycotton Sheeting
Polycotton lining, also known as polyester cotton, is a wonderful new regular line of polycotton lining fabric at Discount Fabrics.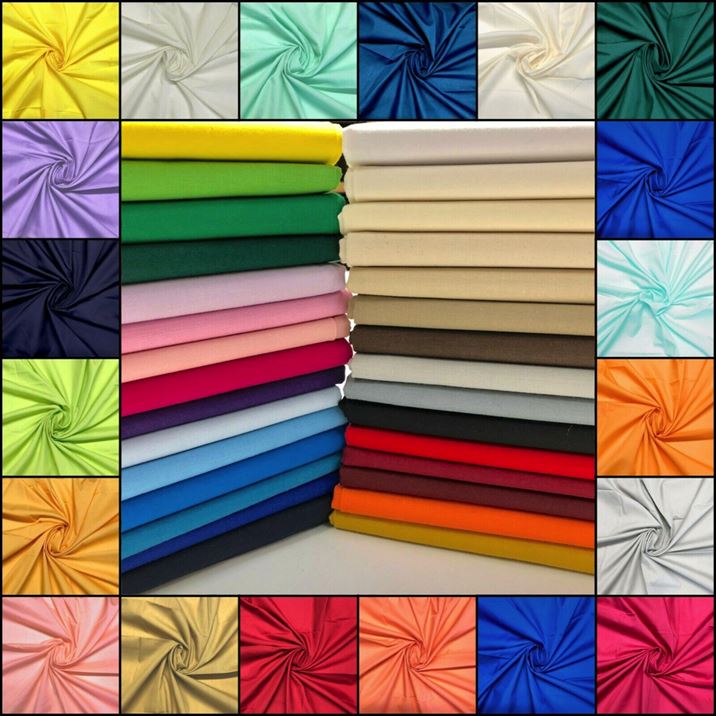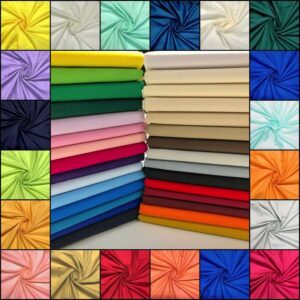 Polycotton Sheeting is a wonderful new regular line of Polycotton Sheeting Fabric. It features a a 50% Cotton and 50%