We stock a wide range of high-quality fabrics for any hobby or project. Our range of fabrics includes dressmaking fabric, cotton fabric, polyester fabric, fleece fabric, and much, much more. 
Looking for upholstery fabric for cushions, seat covers or DIY bed headboards? We also stock upholstery fabrics, too.
Shop our amazing range of fabrics online, including polyester fabric, cotton & polycotton fabric, fleece fabric and much, much more! Buy fabric online through our website and order samples if you haven't yet made your mind up.
Introducing our vibrant Coloured Hessian fabric, a versatile and captivating material that transforms your creative projects into works of art.
Being Digitally printed, our Panel Fabric has extra colour vibrancy and detail in each exclusive design. Each design is available
Ideal for bedrooms, cold spaces or areas that usually attract a lot of light, blackout curtain lining features three-pass technology,
As the traditional go-to option for curtain lining, cotton sateen is a silky and shiny curtain lining that adds weight
Crushed velvet is a fairly new material that has a unique texture with a shiny and patterned appearance given by
Faux Suede is a wonderful new regular line of Polyester Suese Fabric. It features a sumptious Pile Weave perfect for
Our fire-retardant vinyl faux leather is an upholstery fabric that is a fantastic alternative to real leather. It's extremely easy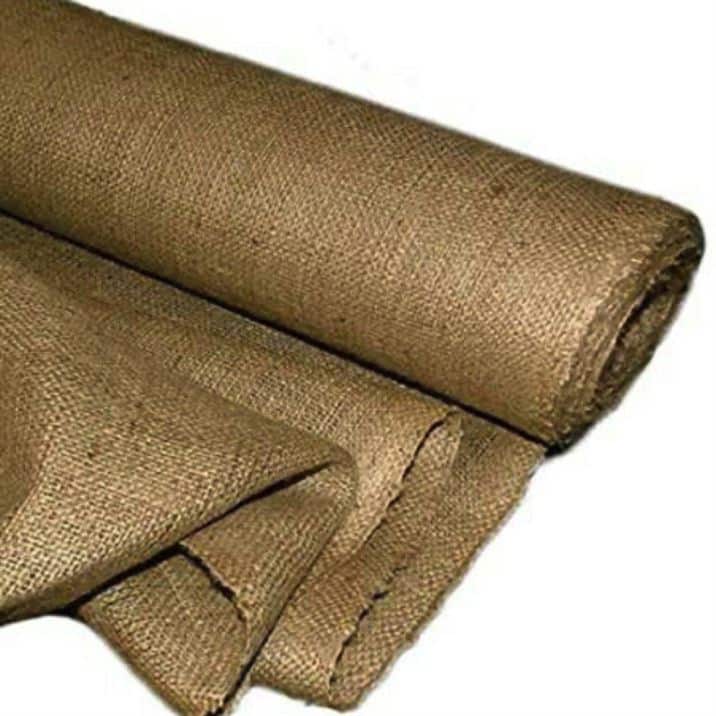 Frost Hessian is a wonderful new regular line of Frost Hessian Fabric. It features a a tough, breathable and completely
Hessian is a 100% biodegradable fabric that is made from long-lasting jute and designed with a durable woven texture. Hessian
Hessian is a 100% biodegradable fabric that is made from long-lasting jute and designed with a durable woven texture. Hessian