There are so many different types of fleece fabric and this material is pretty special, as it has so many benefits when being warm. It has been a staple in households for decades now and for good reason, as it is durable, dependable and vegan too.
Take a look at our guide below to find out all about fleece fabrics and how you can use them in dressmaking. The more informed you are, the better things you can imagine and create.
What Is Fleece Fabric?
This wonderful fabric has been a household term for many of us and was named after the fleece of sheep, even though it doesn't contain wool. It offers lots of useful properties such as being warm, lightweight and came to popularity because of the brand Patagonia.
Since then, it has been used in sports and outdoor clothing because it is somewhat water-resistant, windproof and releases perspiration while being warm and easy to wear.
Is it Synthetic or Natural?
Fleece is made from polyester which is a synthetic fabric which is usually made from plastic. The technical name of this material is polyethylene terephthalate and we use it for all sorts of things from manufacturing to food packaging and of course clothes.
Over the years, this polyester has been a great choice for being economic, while offering plenty of benefits when using it to make clothes. It is easier to source than natural alternatives like wool and still offers plenty of benefits, such as being wind and water-resistant.
To achieve these results, fleece receives a chemical coating, which over time does come off when in the washing machine or dryer over time, which is worth keeping in mind.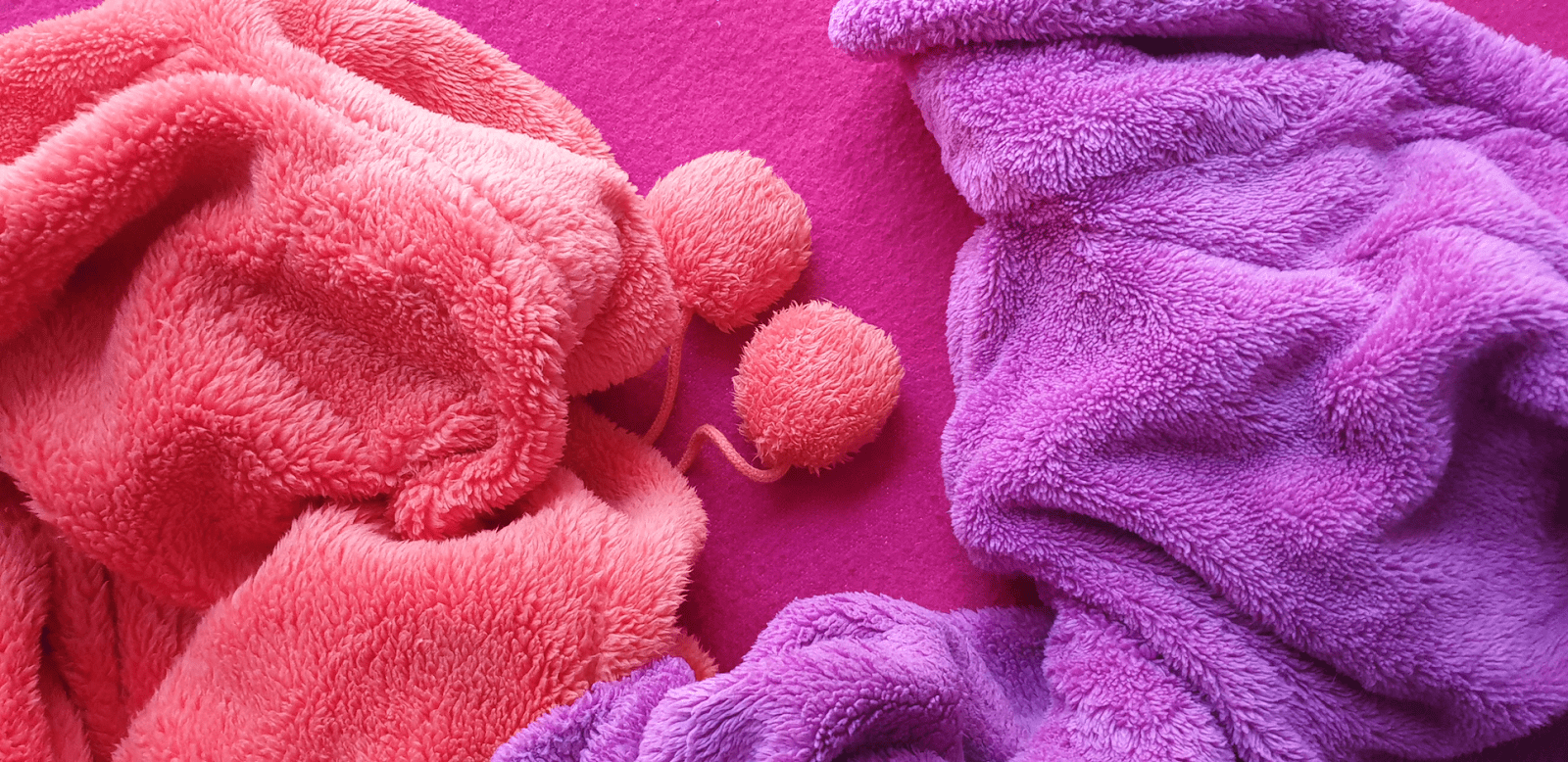 Different Types of Fleece Fabric
Polar
The most commonly used and versatile dressmaking fleece, it has a two-sided pile making it very hard-wearing. Long-lasting and good quality, they are soft to the touch.
Micro fleece
The softest of all fleece types, this thin fabric offers plenty of flexibility if you need maximum mobility. A great option for children's clothing or as a baselayer when out walking, it is very kind to the skin.
Polyester fleece
With a deep pile, this fleece is double-sided, giving it a more luxurious and warm feeling along with its superior insulative properties. A great vegan alternative to wool when it comes to outdoor clothing, it's a top choice.
Is Anti-Polar Fleece Better?
You might have heard the term anti polar fleece or anti-pill used in dressmaking, but how exactly are these fleece fabrics different? Just like other types of fleece, it is treated, so it still has a nice fluffy texture.
Firstly, anti-polar is often considered the better option as it doesn't bunch up as much when it is worn. Secondly, one of the main benefits of this type of fabric is that it doesn't 'pill', meaning you don't get bobbly bits appearing on it after washing and use. Because of this, it is generally considered a more high-quality material.
Deciding Which Material Is Best for You
If you're new to sourcing your own materials and making your own clothes, the prospect of finding the right fabric for you might seem daunting. But the best way to choose the right fleece for you is to think about what you are going to use it for and what properties will be beneficial to you. 
The softer materials are often best for children and younger people, while the thicker fleeces would be ideal for cold winter hikes. If you consider each of these points, then you no doubt find the perfect fabric for your project.
To find out more about fleece fabric, craft and dressmaking in general, you can read more on our blog. If you have any more questions, we are happy to answer them, just contact us today.